If you believe your listing is located in the incorrect neighborhood, please submit an inquiry here with documentation to support your claim. If you're already working with a member of our support team to review your case, please respond on the email thread.

Before submitting an inquiry, check the neighborhood boundary on StreetEasy
Scroll to the last image of your listing, or to the bottom of the listing page and check the building placement on the map. If your building is placed inside the neighborhood boundary (like the screenshot below) then the listing is in the correct neighborhood according to StreetEasy's neighborhood bounds.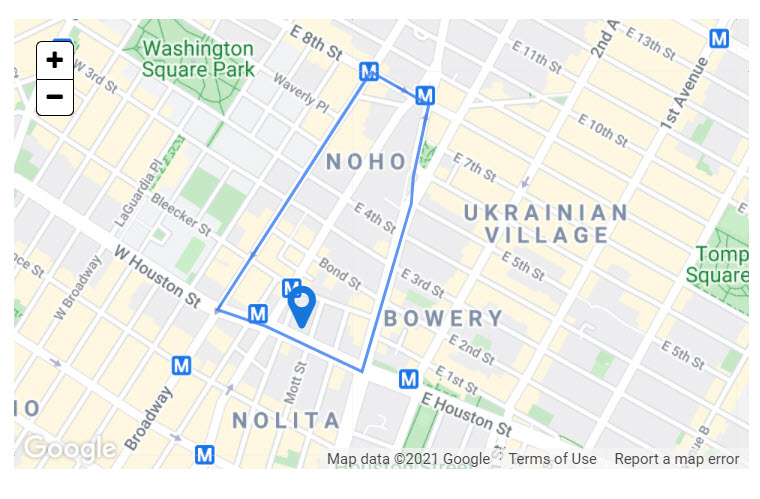 If you disagree with how StreetEasy has drawn the boundary
StreetEasy has an assigned team that reviews neighborhood boundaries on a quarterly basis to ensure that they are accurate. The team uses a variety of resources and data to come up with the current neighborhood boundaries, but they're always willing to reevaluate.
If you would like this team to review a specific boundary, you will need to submit a request to our support team here. In your request please provide additional information, including resources for the Neighborhood Boundary team to keep in mind while reviewing the revision request.
Here are some examples of resources you should provide to help support the claim:
New York City Department of Finance (ACRIS) including maps, GIS data, and parcel data
Other official New York City sources (New York City Department of City Planning, Department of Buildings)
U.S. Census data
Other mapping providers (Google Maps)
Other real estate search sites (Trulia, Hotpads, etc.)
If you've confirmed your listing is outside of the neighborhood boundary
If your listing appears to be outside of the neighborhood boundaries shown in the screenshot above, please submit a ticket here or follow up on your open email thread and let our support team know, we would be more than happy to take a closer look.
Related Articles
To learn more on how StreetEasy creates its neighborhood, click here.