You can change the status of your listing by clicking on Agent Tools > My Listings > Edit > Status Dropdown.
This article will cover the following topics:
How to change a listing status
Step 1) Hover your mouse on Agent Tools, then click on My Listings

Step 2) Select the listing you want to edit from your active listings and click on "Edit"

Step 3) Notice the Status dropdown on the top right corner, click on the down arrow, select the desired status, and click on "Save".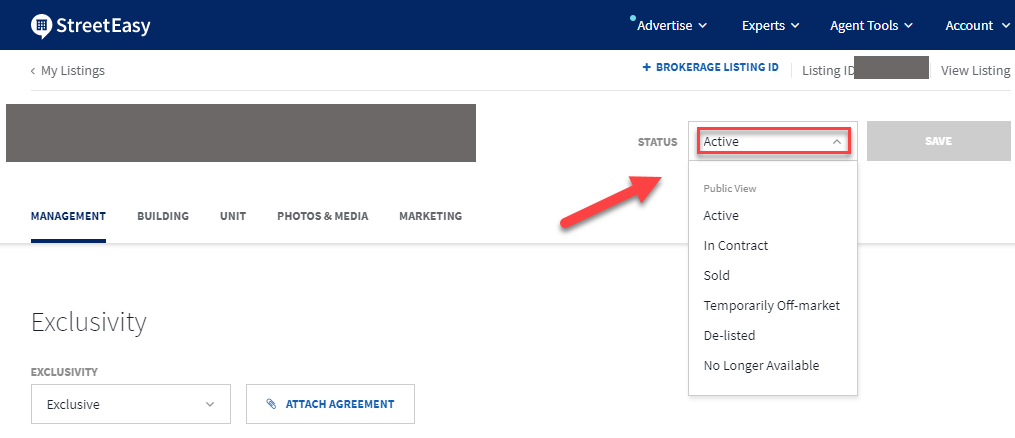 For any questions, feel free to reach out to our support team at support@streeteasy.com.
Real estate agents can also reach out to us directly via chat from 11 am to 4 pm (weekdays) and 10 am to 2 pm (weekends) by clicking on the chat icon that appears during our hours of service under My Listings.
Related Articles
How to change the status of a past listing
Why can't I reactivate a past listing
I see an error when activating my listing
Listing statuses and differences