You can follow the steps below to cancel auto/renew your Agent Spotlight:
Click on Agent Tools > My Listings > Edit (on the listing) > Marketing > Click on Cancel > Save.
Once this is done, your Agent Spotlight will not renew on the next expiration.
You can find screenshots of each step below:
Step 1) Hover your mouse on Agent Tools and click on My Listings.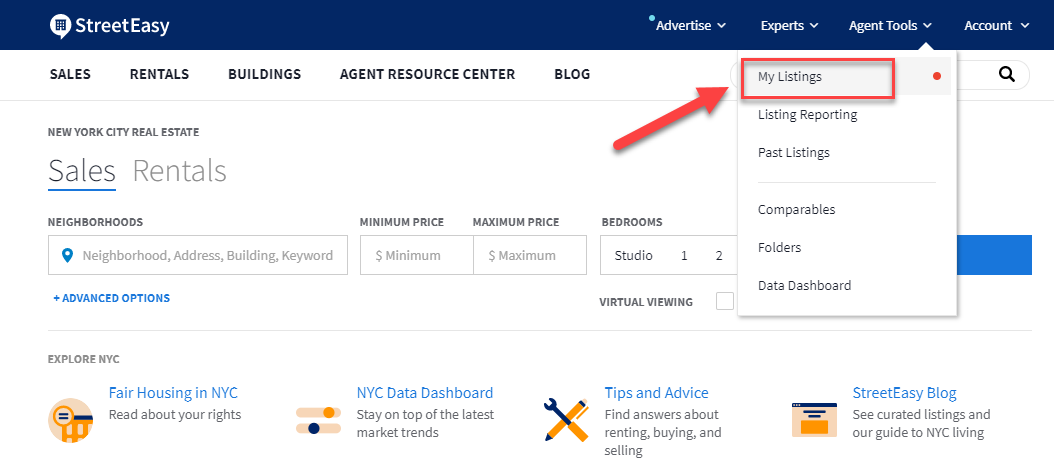 Step 2) Click on the "Edit" button on the listing with Agent Spotlight you want to cancel.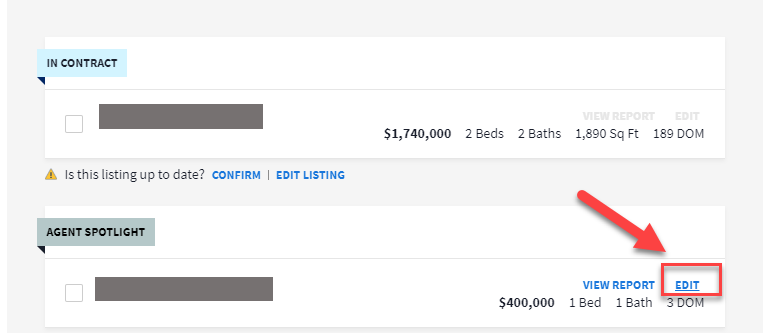 Step 3) Click on the Marketing tab as indicated in the screenshot below.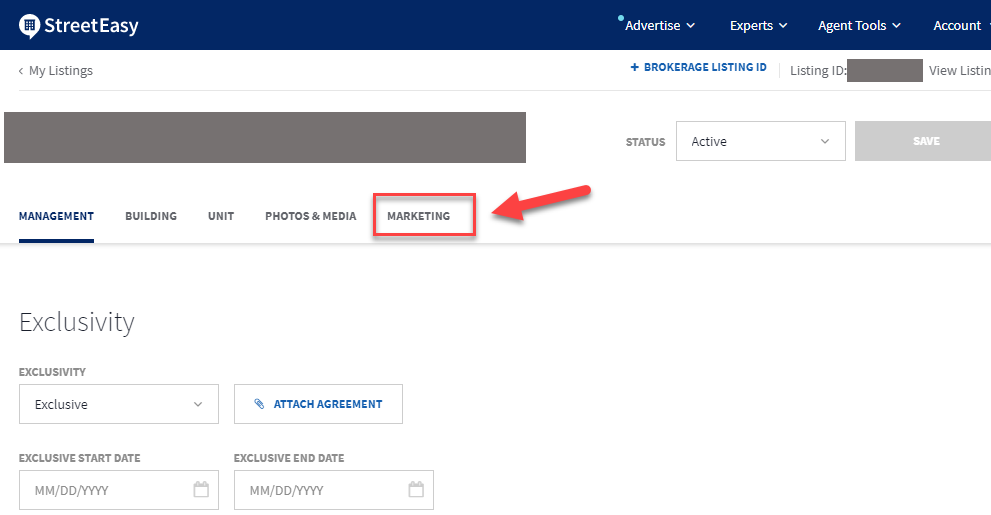 Step 4) Click on "Cancel" to stop Agent Spotlight auto-renew and save.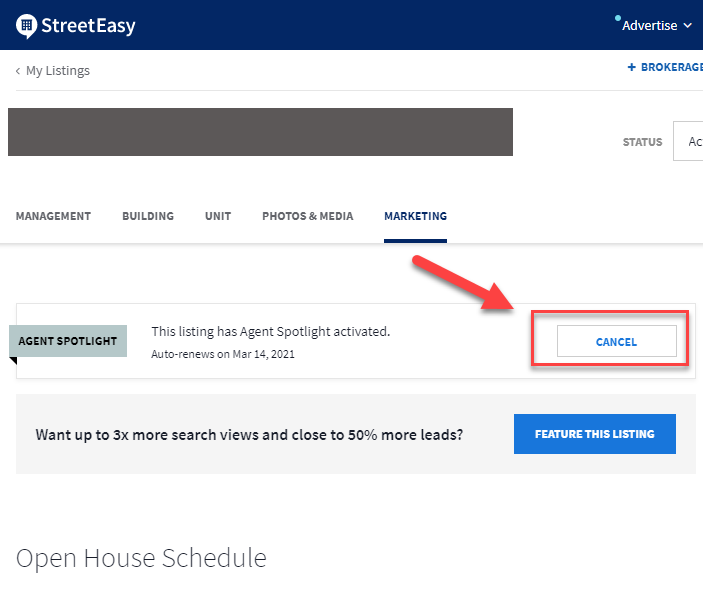 After clicking the 'Cancel' button, you will receive the below message confirming the last date the Agent Spotlight is active, and once you click 'Yes, cancel' you're all set!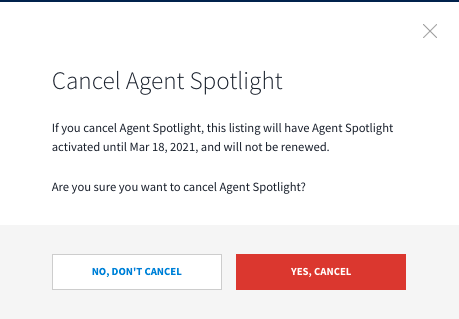 Please note, canceling the Agent Spotlight will stop the auto-renewal. If the Agent Spotlight was auto-renewed before you were able to cancel and you'd like to speak with someone from our Billing team, please submit a request here.
For any questions, feel free to reach out to our support team at support@streeteasy.com.
Real estate agents can also reach out to us directly via chat from 11 am to 4 pm (weekdays) and 10 am to 2 pm (weekends) by clicking on the chat icon that appears during our hours of service under My Listings.
How will cancellations and repurchases of Agent Spotlight be managed?
Cancellations and repurchases for the same listing will honor the original quoted price. If you purchase Agent Spotlight for $299.00, cancel your Agent Spotlight, and then repurchase Agent Spotlight for the same listing, you will still pay $299.00.
If you create an entirely new listing for the same property, your listing may be subject to new price tiers.