Passwords can be reset by clicking the "forgot password" link that's displayed after entering your email address. If the email address has already been registered with StreetEasy, then after clicking the reset link you will receive an email with password reset instructions. Please follow the steps below to initiate the password reset:
Step 1: Click the "Sign In/ Register" link at the top right-hand corner of the StreetEasy homepage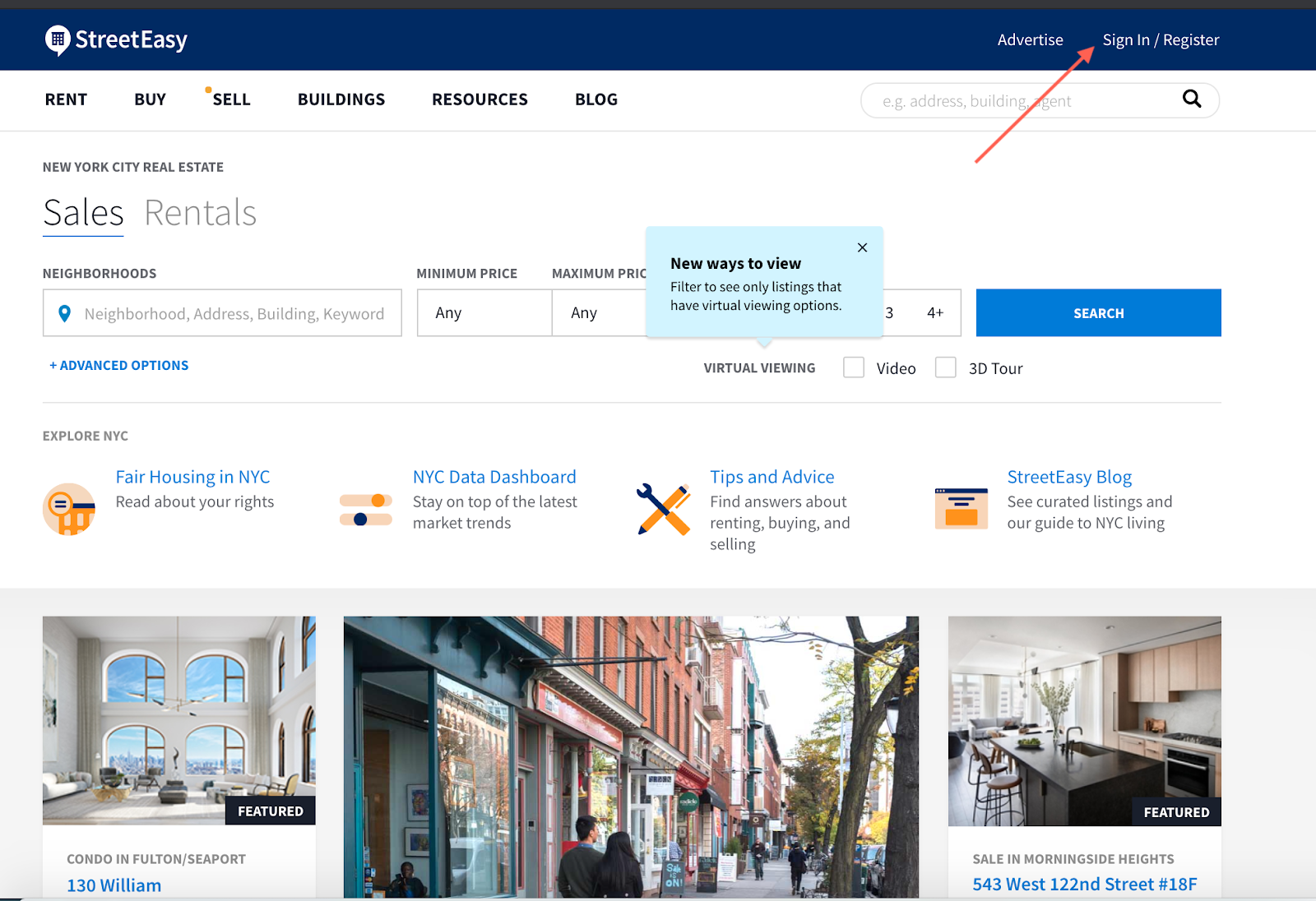 Step 2: Enter the email address of your StreetEasy account.
*Please note, it's important to enter the address that has previously been registered with StreetEasy and that if you enter a new email address into this field you will be creating a new account.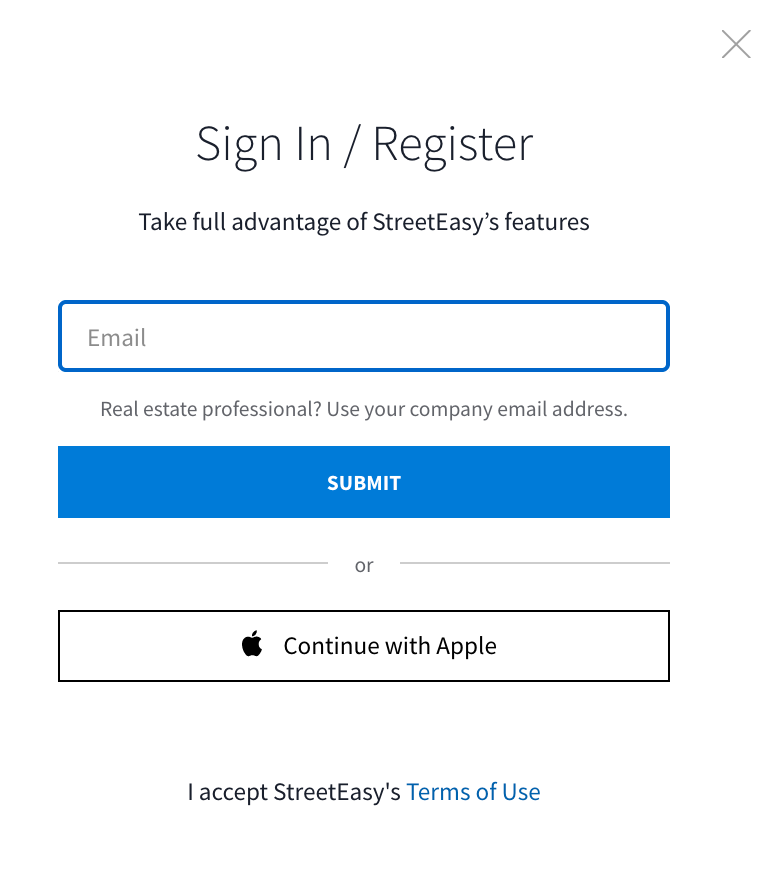 Step 3: After entering your email address and clicking submit, you will be directed to the box pictured below requesting your password. To send the reset password email, click the "Forgot Your Password" link.
Step 4: Check your email account for an email from StreetEasy with the subject line "Reset Your Password"

Step 5: Click the 'Reset Password' button linked in the email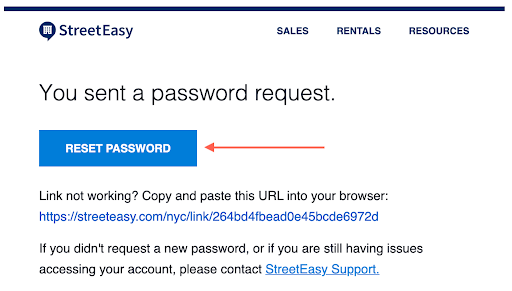 Step 6: The link will direct you back to the StreetEasy website where you will receive the below window requesting a new password. Once you've selected a new password and clicked the 'create' button you will be logged into your StreetEasy account!