To add an open house on StreetEasy you have to click on "Agent Tools" > "My Listings" > "Edit" on the listing you want to add the open house > "Marketing" > "Add Open House".
There is no limit on how many open house you can add to a listing. However, you cannot add 2 open house for the same time slot. This means that if you added an open house from 12 pm to 3 pm, you cannot add another open house that is in conflict with that time period such as 2 pm to 4 pm for the same day.
Step 1) After you are logged in, navigate to "Agent Tools" in the upper right-hand corner of the screen. Once the drop-down menu appears, click on "My Listings."

Step 2) Select the listing that you would like to add an Open House to and click on the "edit" button.

Step 3) Once the listing model expands, click on the "Marketing" tab.

Step 4) Under the Open House Schedule section, select "+ Add Open House."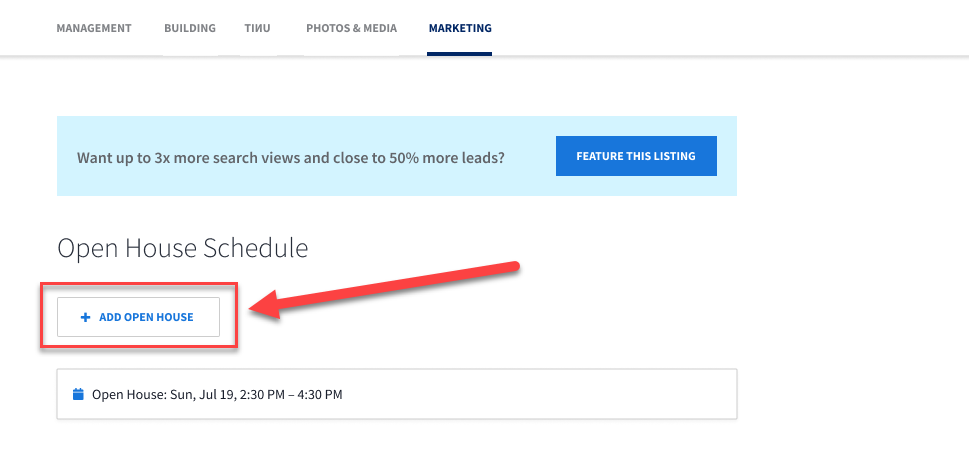 Step 5) Insert the date, start and end time, and any pertinent Open House showing notes that would be pertinent to those who want to attend.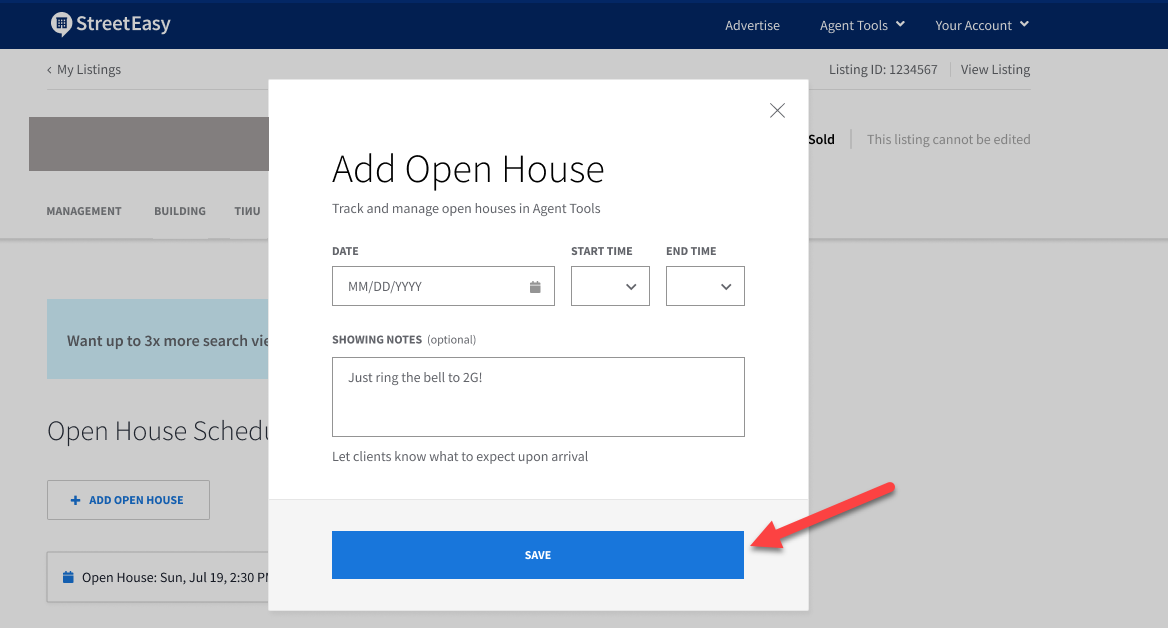 Once completed, click "save" and you will have added a new open house to your listing. StreetEasy users will be able to sign up for the open house and you can see the number of event attendees within "My Listings".
If you have any general questions, feel free to send us a support request at https://support.streeteasy.com/hc/en-us/requests/new. We are also available to Real Estate Professionals over chat from 10:00 am-4:00 pm. Please be sure you are logged into your Agent account and maneuver to any web page in 'Agent Tools'.