To remove an open house on StreetEasy you have to click on "Agent Tools" > "My Listings" > "Edit" on the listing you want to add the open house > "Marketing" > "Remove" on the existing open house.
Note: Once an open house is removed, all people that signed up to participate in an open house will be notified about the cancellation via email.
Step 1) Navigate to "Agent Tools" in the upper right-hand corner of the screen. Once the drop-down menu appears, click on "My Listings."

Step 2) Select the listing that you would like to add an Open House to and click on the "edit" button.

Step 3) Once the listing model expands, click on the "Marketing" tab.

Step 4) Under the Open House Schedule section, click on "Remove" to remove the Open house you want to delete.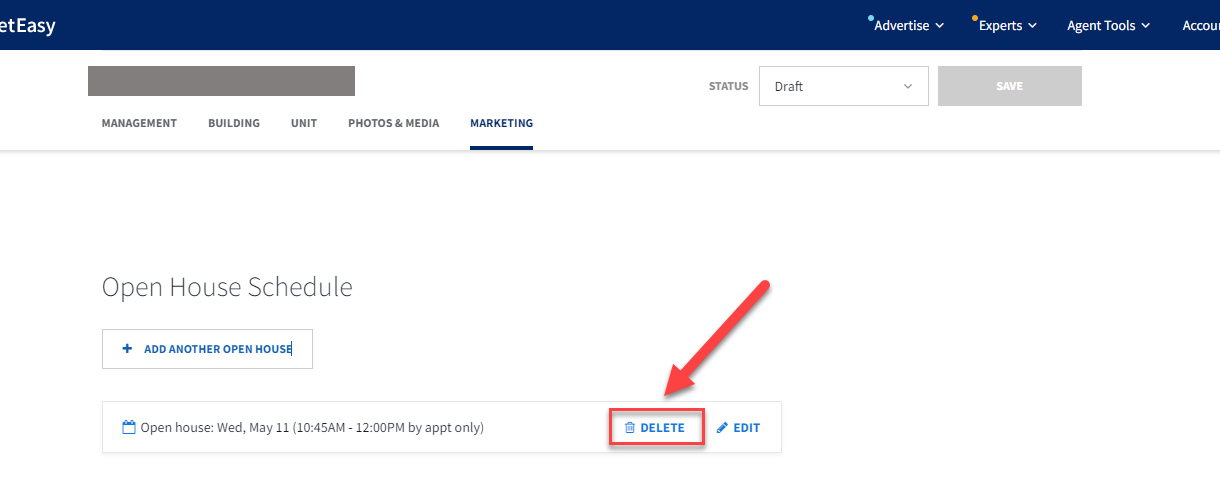 Once completed, click "save".
If you have any general questions, feel free to send us a support request at https://support.streeteasy.com/hc/en-us/requests/new. We are also available to Real Estate Professionals over chat from 10:00 am-4:00 pm. Please be sure you are logged into your Agent account and maneuver to any web page in 'Agent Tools'.