To manage the open houses you signed up for you have to click on "My Activity" > "View Open Houses".
Once in there, you can view your upcoming open houses, add them to your calendar, cancel your sign-up, and share if you attended.
Note: In order for this section to show, you need to have added at least an open house.
Step 1) On a listing page of interest, click on "Sign Up"
Step 2) Go to "My Activity". You can do this by either clicking on the "My Activity" button that appears after you click "Sign Up" or clicking on "My Activity" on the top of the navigation bar.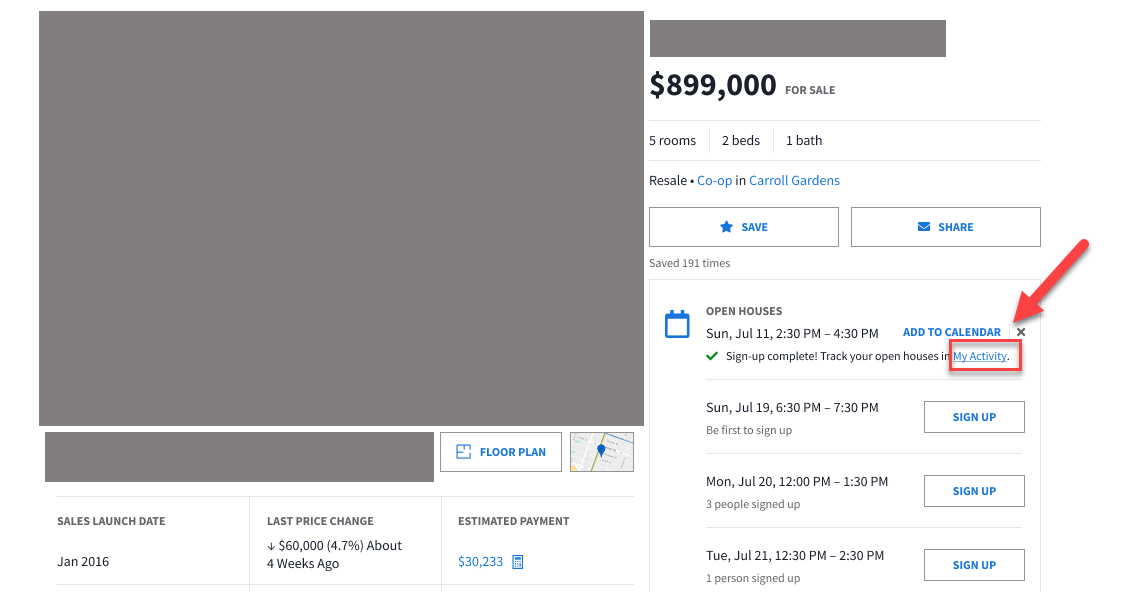 Step 3) Click on "View Open Houses.

Step 4) Make desired changes in the column.
If you have any general questions, feel free to send us a support request at https://support.streeteasy.com/hc/en-us/requests/new. We are also available to Real Estate Professionals over chat from 10:00 am-4:00 pm. Please be sure you are logged into your Agent account and maneuver to any web page in 'Agent Tools'.