This section will cover the following topics:
---
What can you search for
StreetEasy has both Sale and Rental listings and lets you search these listings using our comprehensive search capabilities. You can do a basic search using a location, price range and apartment size to populate results.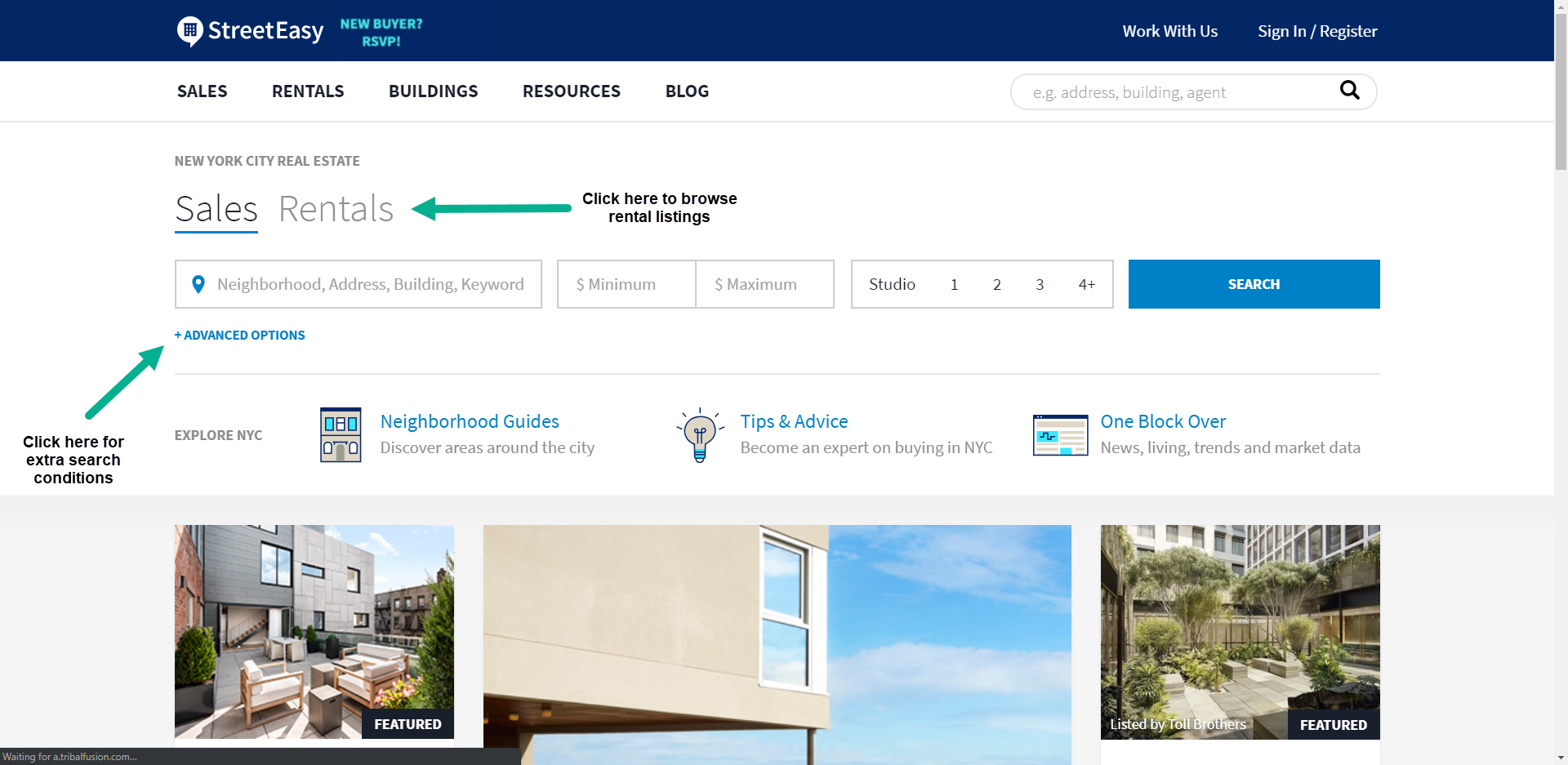 ---
Advanced options
You can do an advanced search using amenities, proximity to transportation, school zones, estimated monthly payments and much more. The additional search criteria can be found under the "Advanced Options" button. We also give the option to search for buildings that fit the type of building you are looking for (e.g. Doorman buildings, Green buildings, Buildings with elevators, Buildings with parking, etc).
We also have a quick search box, which is located on the upper right hand side of every page. Using the keyword search or the quick search you can search for the following:
Street Addresses
Schools
Agents
Neighborhoods
Recorded Sales
---
Unique to Sales
In the advanced search options for Sale listings, you have the ability to search by the maintenance and tax amounts, and the sale type of the unit:
Sponsor Unit
Resale
Foreclosure
Auction Sale
Restricted Sale
---
Unique to Rentals
In the advanced search options for Rental listings, you have the ability to search for No Fee listings only, By Owner listings only, and for certain building requirements (e.g. if board approval is required, or if the unit is a sublet).
---
Saving a Search
You can save your search and receive emails whenever a new listing is uploaded that meets your search criteria. Once your search results are shown, click on the "Save" button towards the top of the page. If you do not yet have an account or are not signed in, you will be prompted to do so.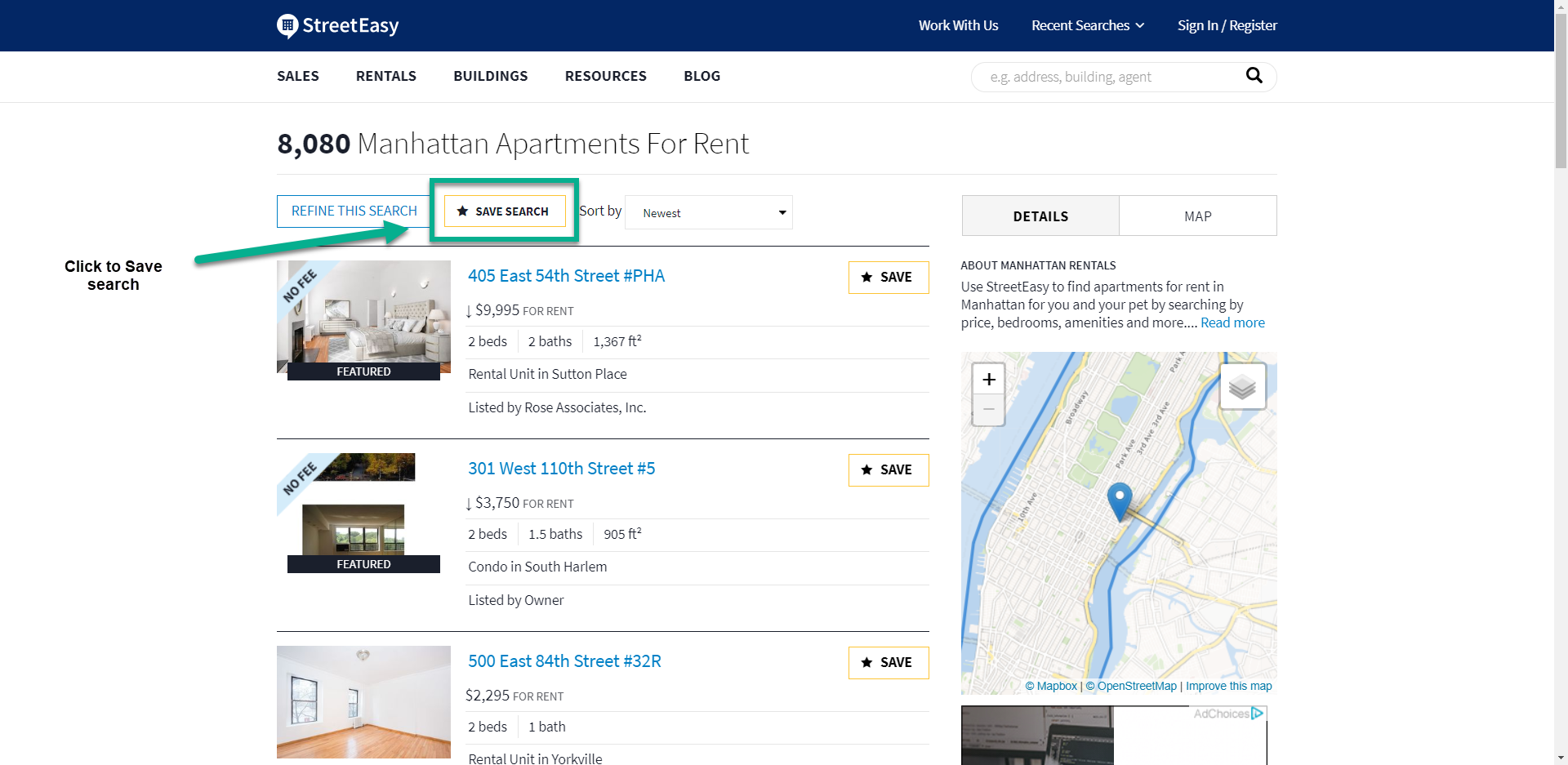 If you have any general questions, feel free to reach out to us at support@streeteasy.com.