This article will cover how to unsubscribe from StreetEasy emails:
1. Through the email you just received
If you scroll to the bottom of the email you just received from us, you can select the 'Unsubscribe' button highlighted here:

After selecting this button, you will be taken to web page where you can select 'Unsubscribe' to all of the potential StreetEasy emails you may be receiving.
If you would like to 'Blacklist' yourself, and receive ZERO contact from us in the future, you can check off the box at the very bottom of the web page:

Always be sure to 'Save Changes' before exiting out!
2. Through your accounts email preferences
First, you'll need to log-in to your StreetEasy account. Once you are logged in, hover over the 'Your Account' tab and select the 'Email Preferences' option: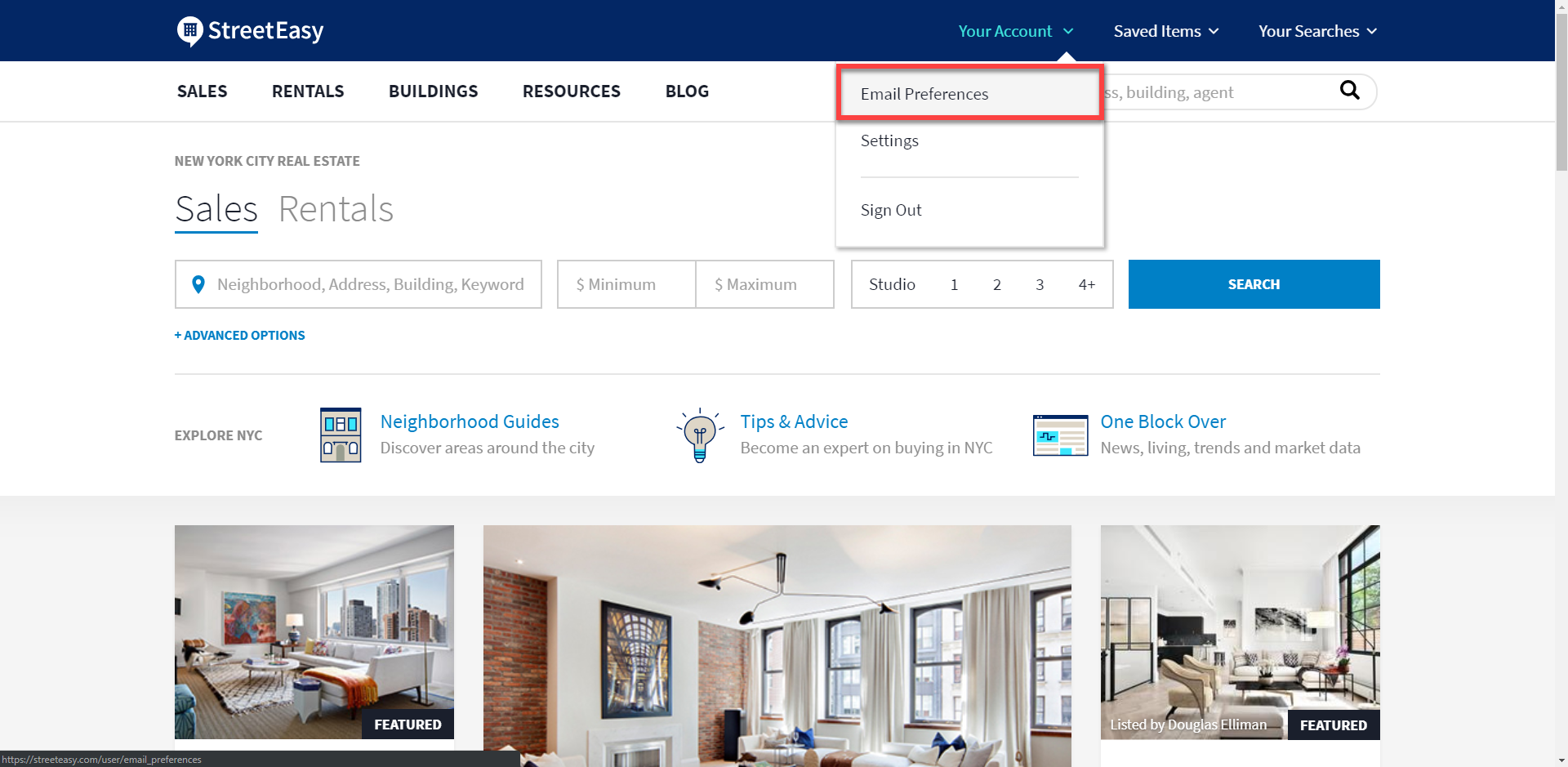 Once you are in your Email Preferences, you can customize which email alerts you want to receive, and at what frequency you receive them.
To receive ZERO contact from us in the future, be sure to unsubscribe from every potential email subject, and select the unsubscribe option at the bottom of the web page:

If you ever need help, or continue to receive unwanted emails from StreetEasy, you can always reach out to our support team: