This section will cover the following topics:
1. Select 'Billing Account' from the Account option when logged into StreetEasy: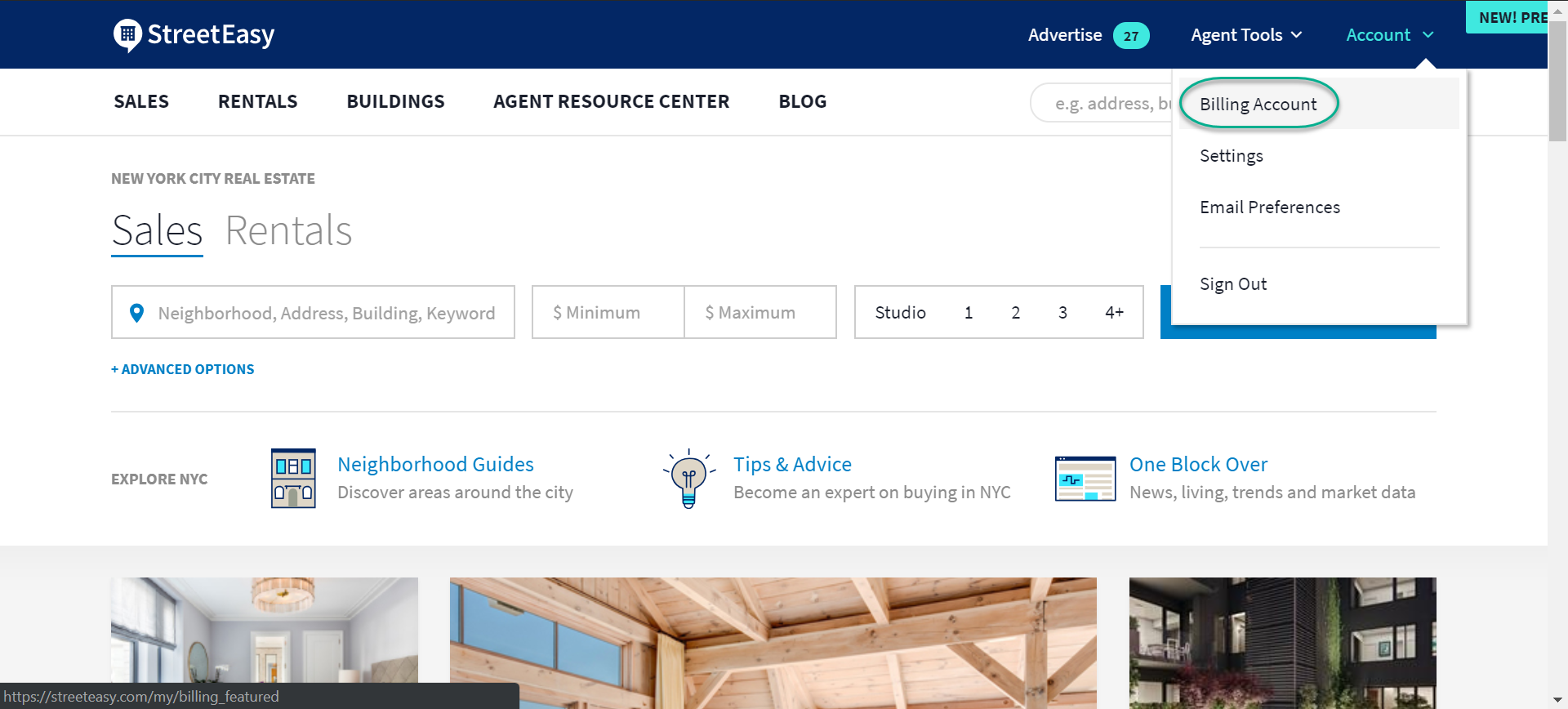 2. From the Billing Account web page, you can view information on all products you may have purchased, and access their corresponding invoices.
Check the status of your account, and see if you are signed up for PRO, and the NYC Rental Network.


View the current card/payment method you have on file for your StreetEasy account.

Check the pending charges section for any accumulated charges for the month, for the NYC Rental Network.

View all of your past invoices for the NYC Rental Network, and then scroll below this section to see invoices for Featured Listings, and PRO.
1. Select 'Billing' under the StreetEasy Experts section, via the Agent Tools tab.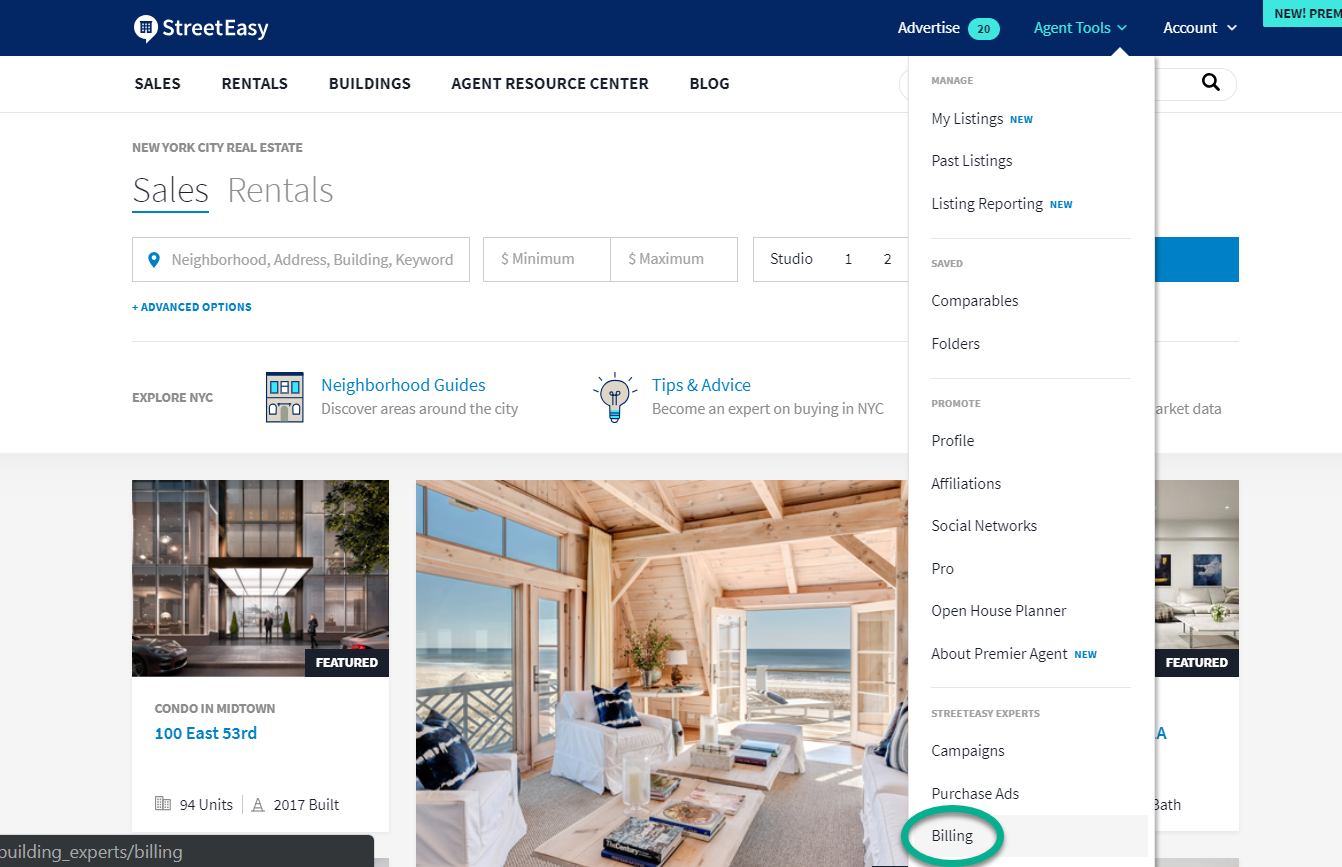 2. The billing section will show you your current card on file, and you can scroll down the page to view invoice details. Open up specific invoices by selecting the hyperlinked 'View Invoice' to the right of the web page.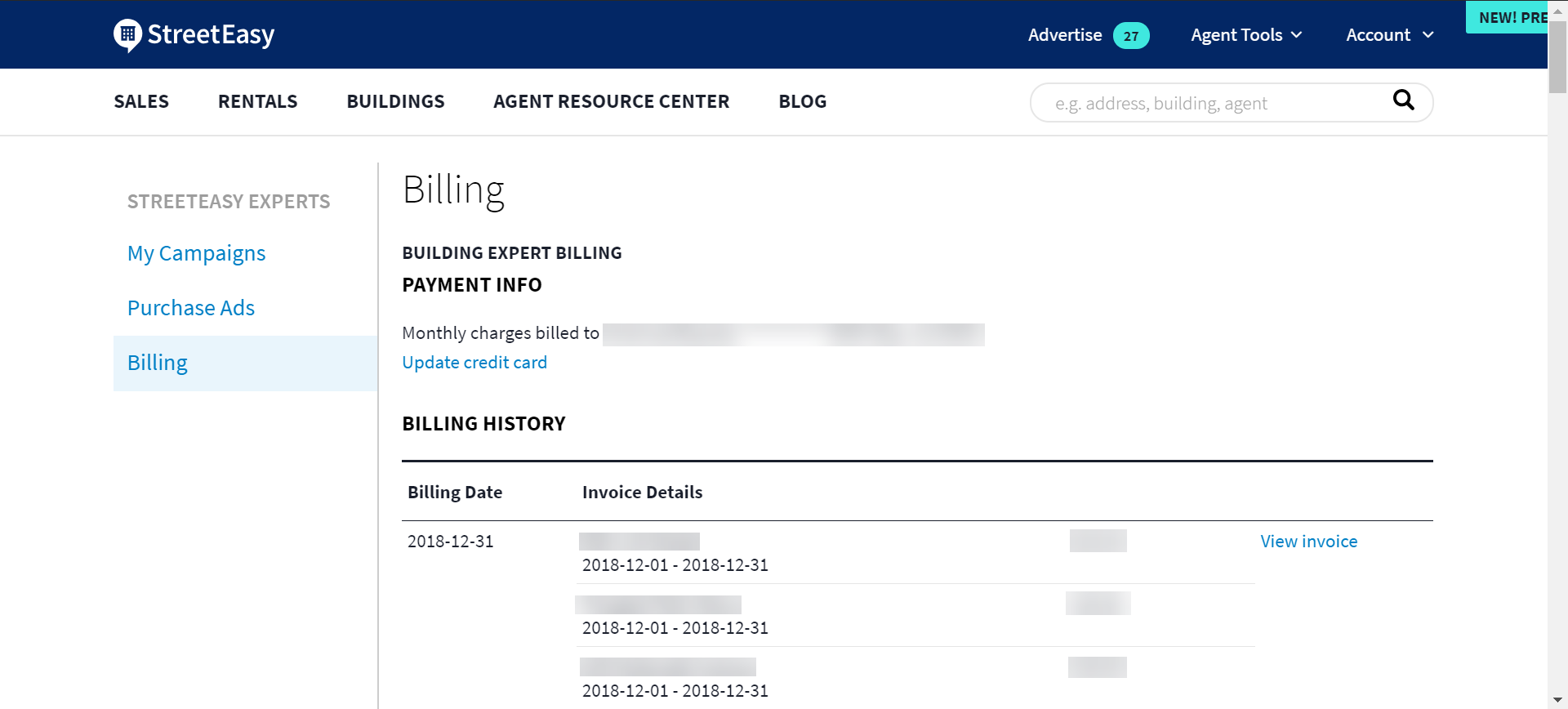 Building Experts and the NYC Rental Network are billed in arrears (charges will process at the end of the month).

StreetEasy's EIN number for W9 forms is 20-2000033.

If you need a completed W9 from StreetEasy, please reach out to our support team here, and our accounts payable department will deliver one to you.