This section will cover the following topics:
1. Log into your StreetEasy agent profile page and hover over 'Agent Tools.' Then select 'My Listings.' From there, click 'Edit.'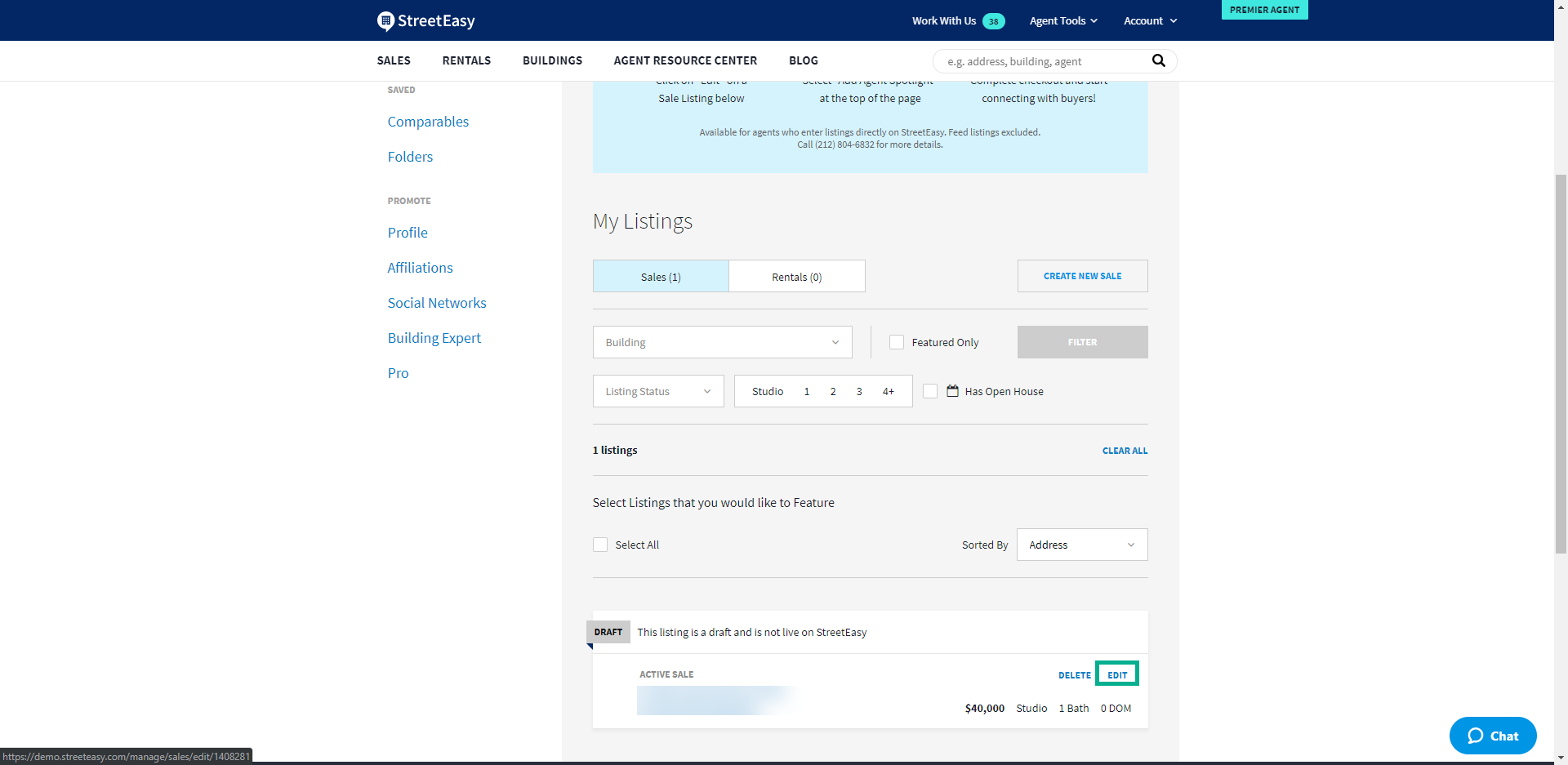 2. Use the drop-down menu at the top right of the screen to save your listing as a draft or publish immediately. Always be sure to hit the blue "Save" button on the top right of the screen before closing out.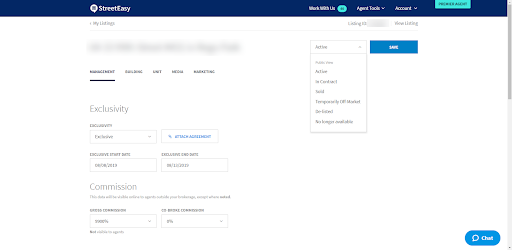 1. The 'Management' tab is where you can enter your exclusivity information and upload your agreements. Here you can specify the exact commission splits, select the listing agents and submit internal notes to be shared between you and your team.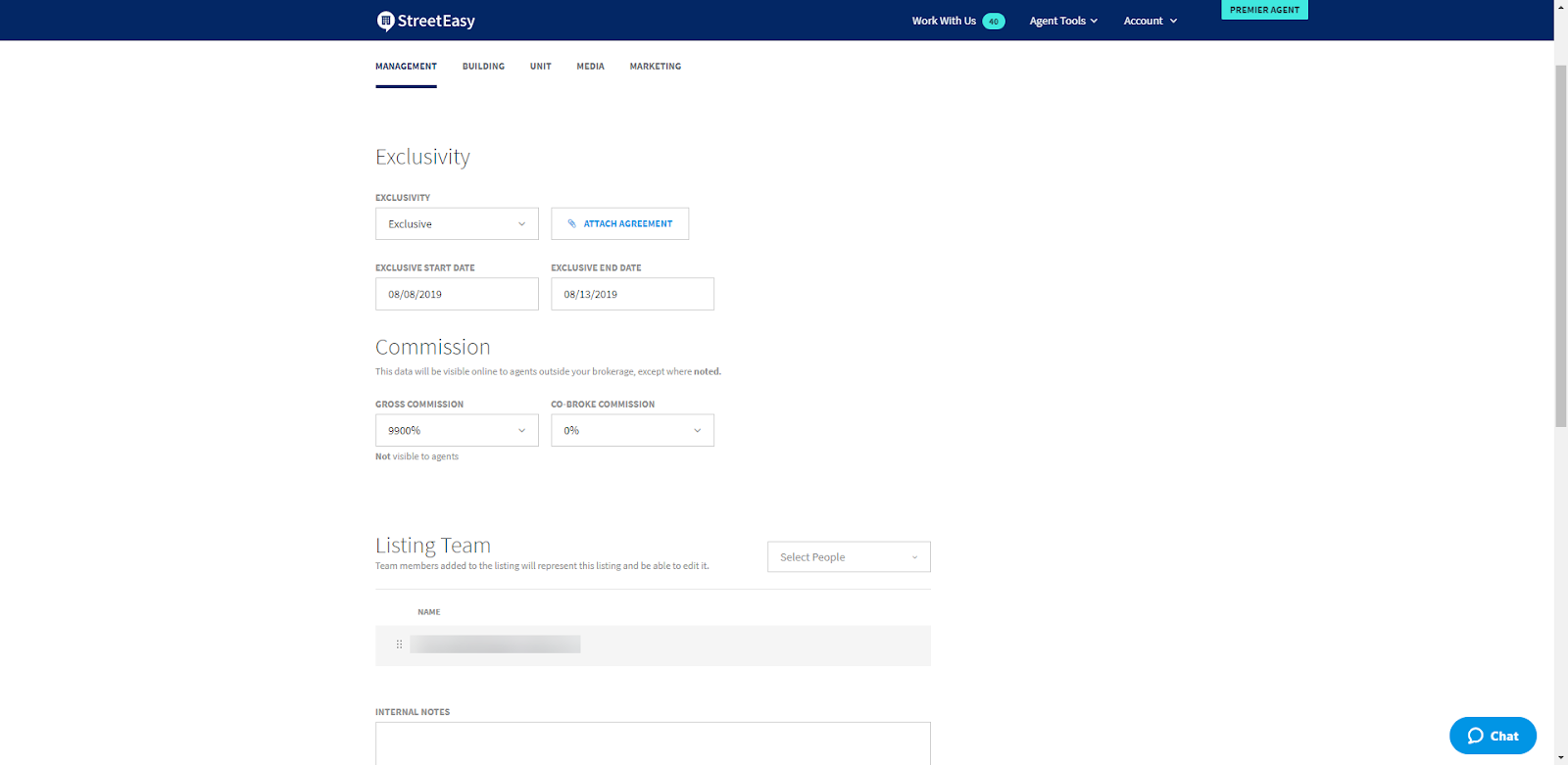 1. Click on the 'Building' tab to access and update information about the building. StreetEasy's building database will pre-populate the building amenities for you. You can check off any other amenities you would like to add. If an amenity you'd like to add is not pre-populated at the building, you can reach out to our team at support@streeteasy.com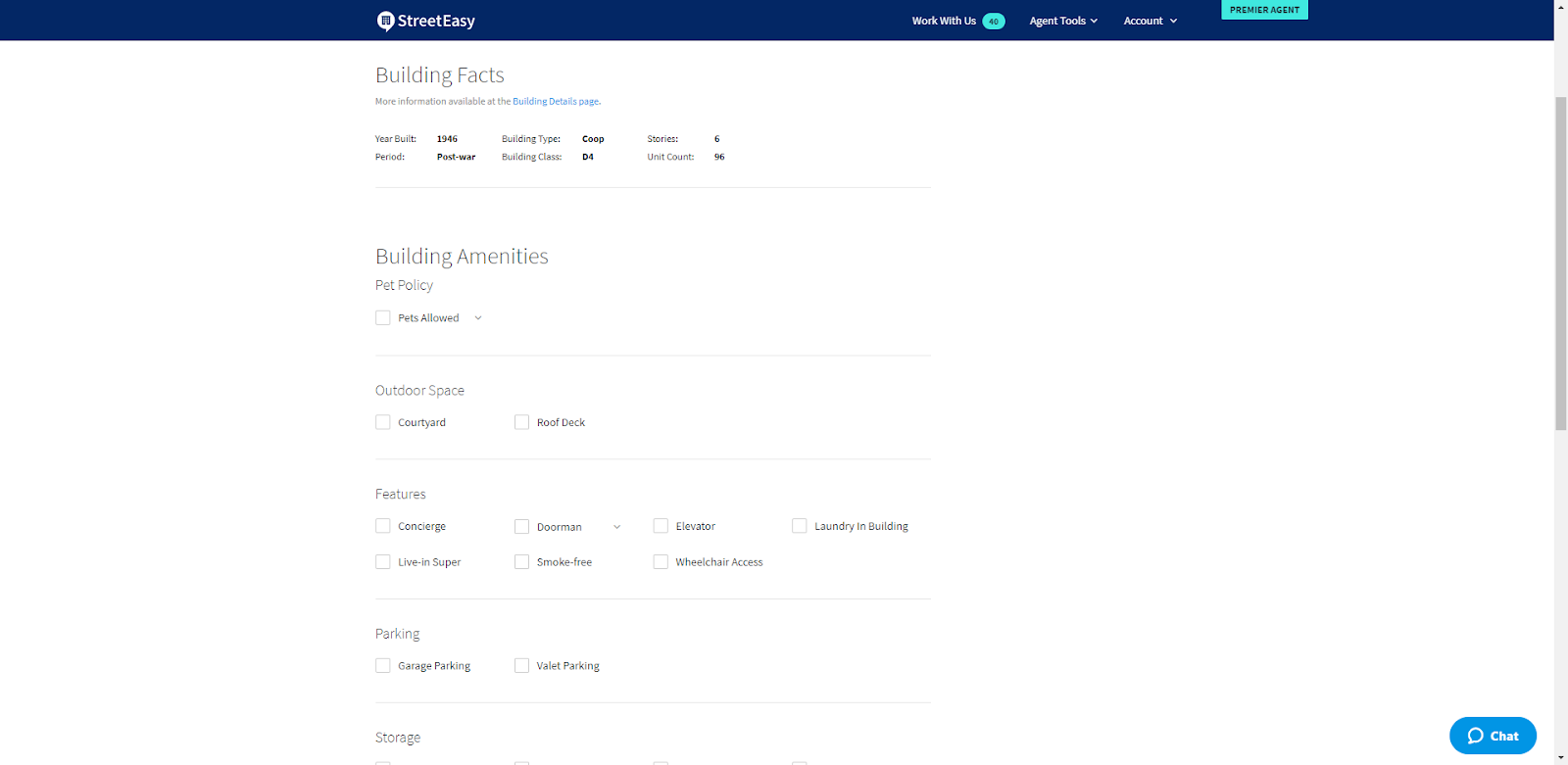 1. The 'Unit' tab allows you to add specific details about your listing including price, number of bedrooms as well as description. You can also add listing-specific amenities like dishwasher, type of pet accepted, type of outdoor space and type of view.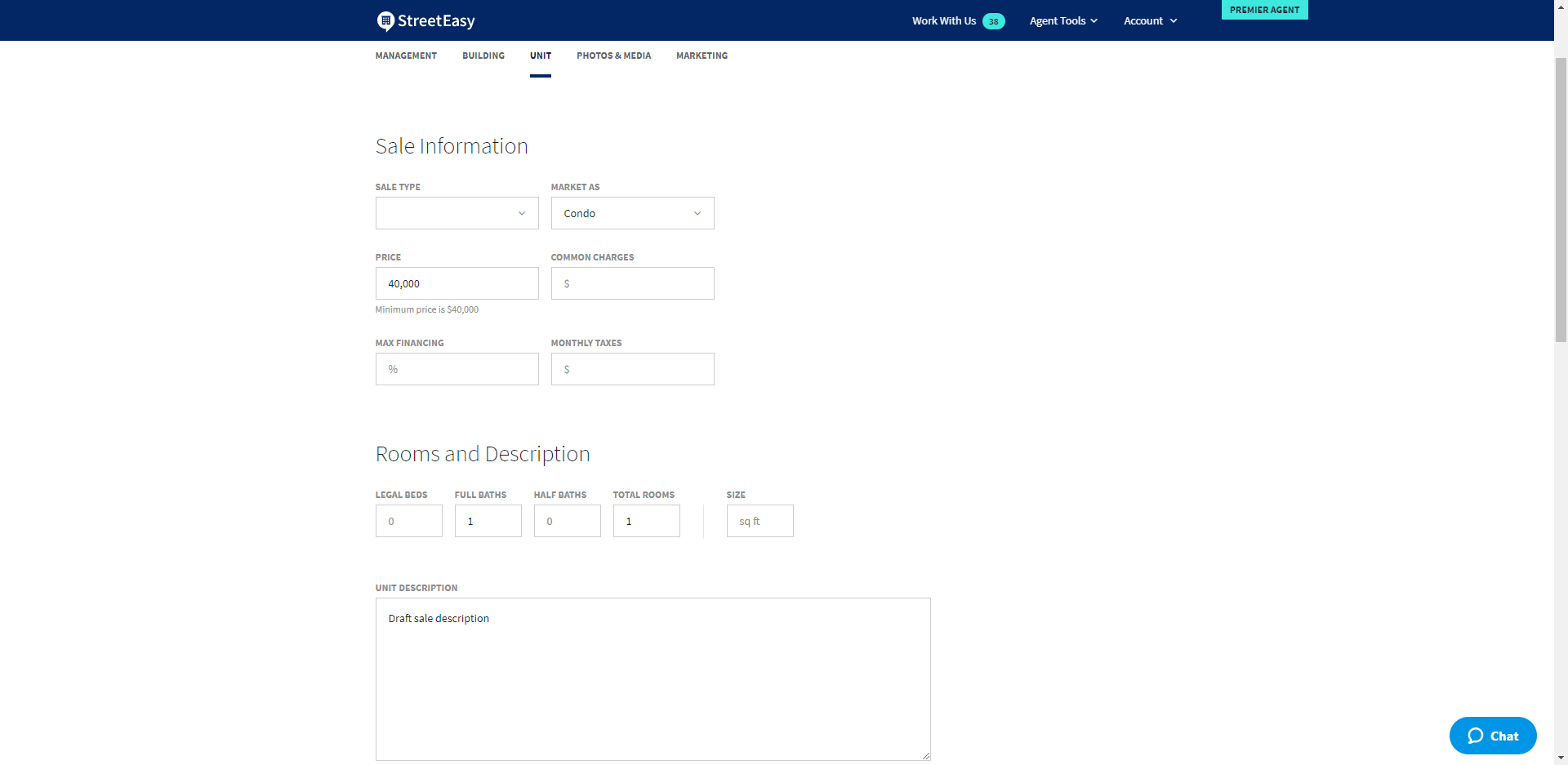 1. In the 'Photos and Media' tab, you can upload listing images, floor plans and videos. You can rearrange images by dragging and dropping. To delete an image, click the trashcan icon on the bottom right. YouTube or Vimeo video links can be added to your listing here as well. Please note that videos will appear on the website or mobile web, and will not display on the mobile application at this time. Video URLs cannot be added to listing descriptions.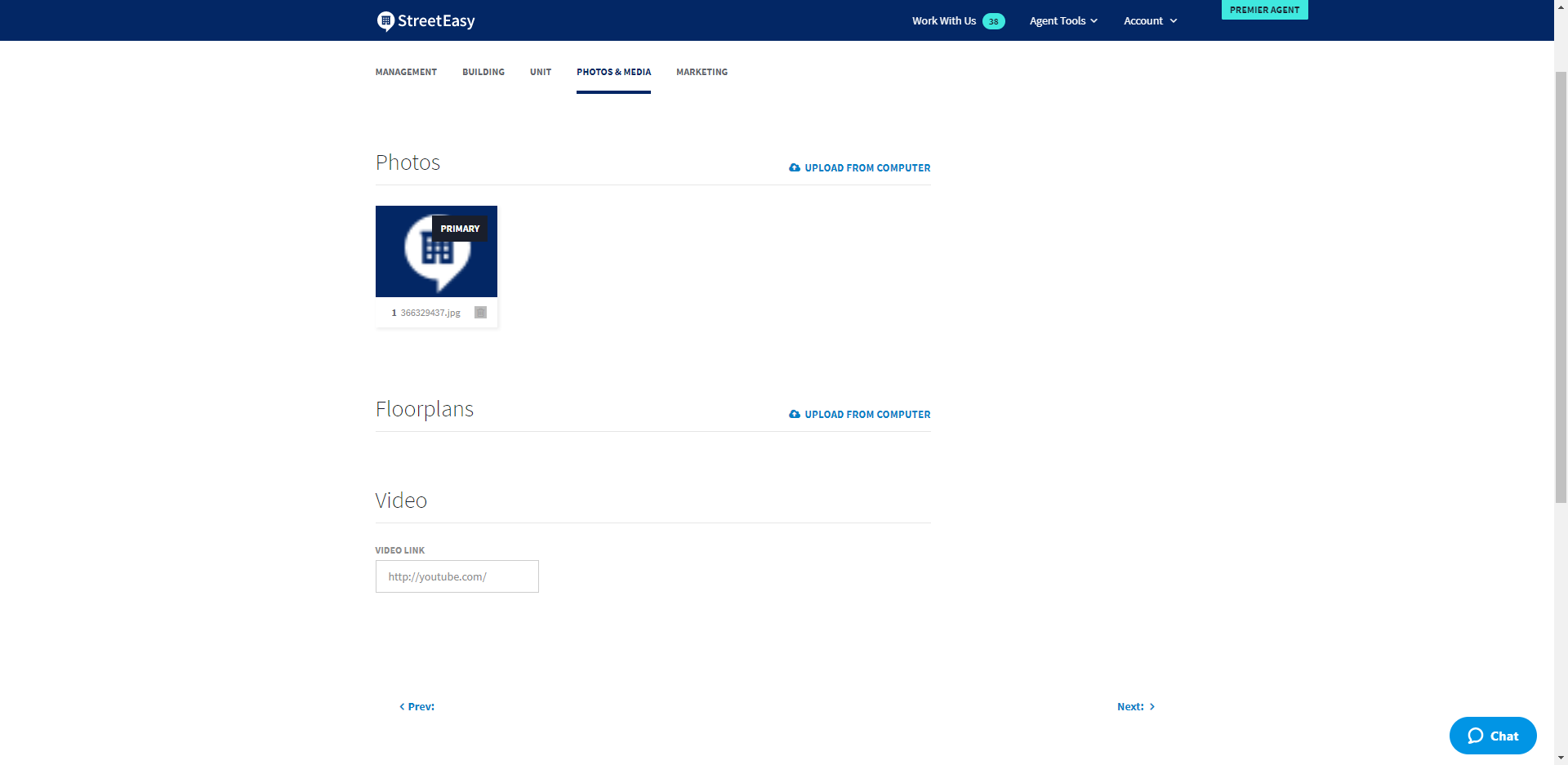 1. In the 'Marketing' tab, you can add open houses and, if you'd like, a link to the listing on your company's website.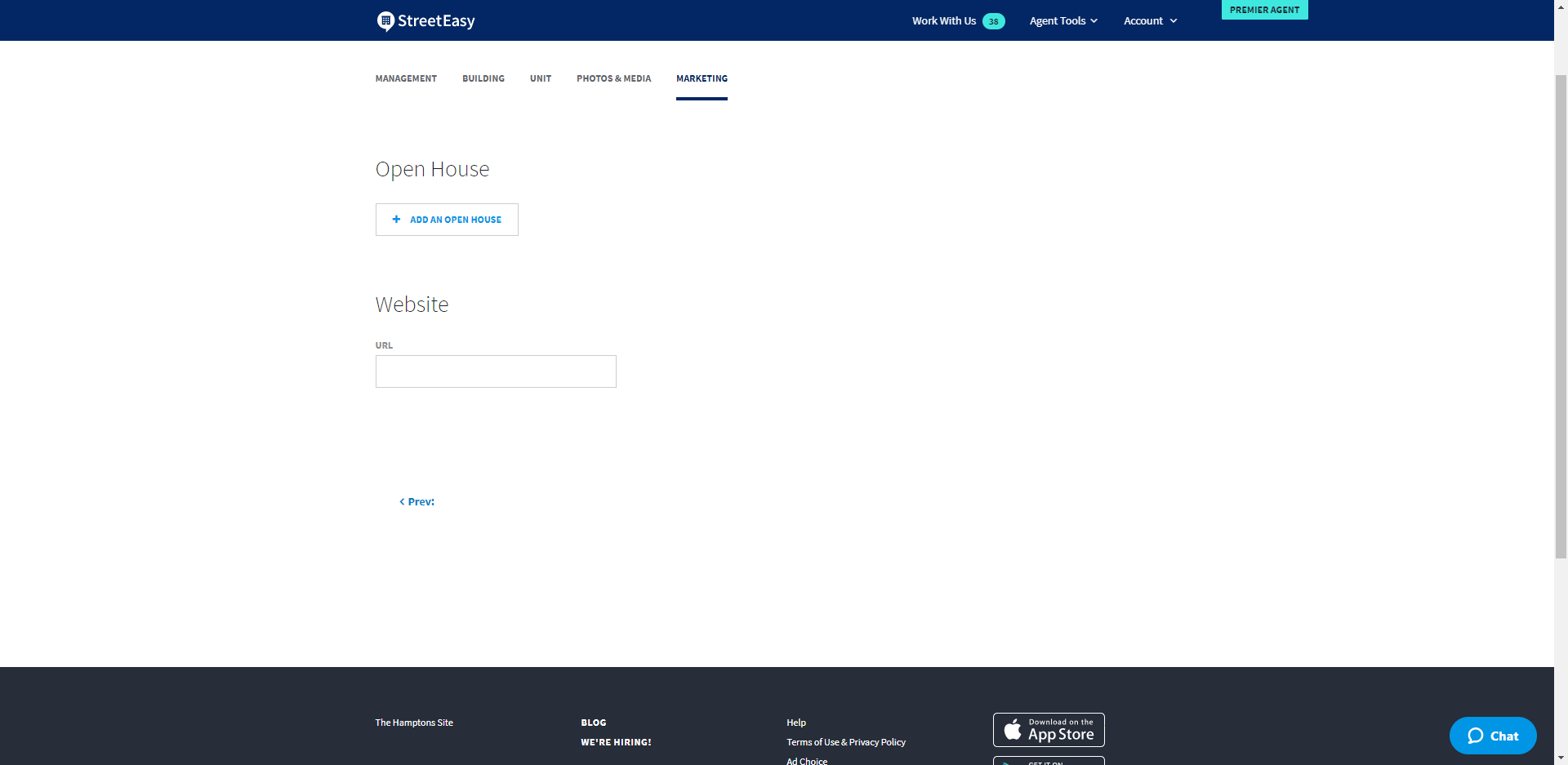 If you have any questions, we are here to help. Contact us at support@streeteasy.com or via live chat (Monday - Friday between 9:00 a.m. - 4:00 p.m.). To access our support services. be sure you are logged into StreetEasy with your agent account.